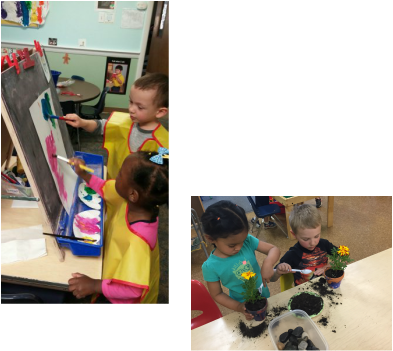 Our Philosophy is that every child is a unique individual at a very important period in his or her life. These early years are important for a child's development of positive attitudes toward learning and Christian values.

Our Goal is to provide a safe, loving, nurturing environment conducive to enabling each child to reach his or her fullest potential.



---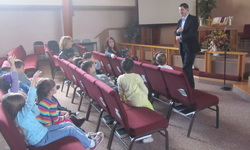 Christian Teachings: Throughout the day, our staff portrays a Christ-like example to the children and their families. By teaching about the life of Jesus, the children learn through His example, how to love, respect and care for others.
---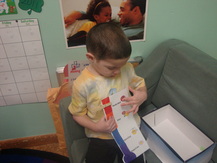 Using the feelings thermometer to say "I'm Upset"
Child Guidance Policy: At M.V.C.D.S we believe in positive reinforcement and guiding children towards "thumbs up" choices. Our staff has been trained in CSEFEL uses strategies to teach children how to express their feelings in a non-aggressive way. Our teachers use techniques such as redirection, praise, feelings charts, problem solving strategies, and kindness curriculum. Each classroom offers a quiet center, which is a soft place, where a child can go to cool down and look at books or cuddle with a stuff animal
---